SPA Services
E-Power Rejuvenation & Anti-Aging Process  30 min - $75
WITH THE E-Power providing Negative Potential Energy [ Energy for Rest ]
Increases Collagen by:
*Stimulating the Fibroblasts
*Increases the activity of connective tissue cells.
*Increases Nerve And Skin Regeneration
*Combats signs of aging using the latest innovative, non-invasive treatment
* Gives visibly younger, healthy,and radiant skin.
Top 8 Questions About E-Power
1. What is the maximum amount of time recommended for daily use?
It is necessary to begin with 30 mins in the low mode (L) of intensity. From then on, you can increase the time and intensity in small increments. After, no more than
2. How many times a day can I use this product? And does frequent use have side effects?
There is no a strict norm of use, and if you use it every 1 or 2 hours, you will get better results.
3. Are there any known side effects?
 With correct use (as it appears in the E-Power manual) there are no known negative side effects.
4. Will I feel any stimulation when I use this product?
This product does not directly expel the electricity to the human body, and it offers a resonance of 70,000 times per second which is very suitable for the human body, relaxing your body while stimulating cells into action. This is why the users do not feel stimulation. (Usually if a person has good capillary function they will feel a little stimulation in their fingers.).
5.  How long it will take for my body to feel any benefits?
It varies - person to person, but usually within a month after the first use, but some may take as long as 6 weeks. You notice changes in some or all of your 8 main body systems. 
6.  What benefits will I receive from using E-Power?
The main idea behind E-Power is to help the human body improve its capacity for recovery, build a strong immunologic system and ensure continuous cell reactivation. If your cells are in good shape, your organs work better.
7.   How long has this product been on the market?
E-Power was first introduced in Japan 20 years ago.
8.   Can I use E-Power if I'm taking medications?
There are no known negative affects from taking medications and using E-Power. However, as with starting any new regimen, you must check with your doctor before beginning.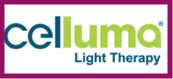 NEW! Celluma Light Therapy 30 min $50
FDA approved to treat:
Acne • Skin Rejuvenation • Arthritic Pain • Wound Healing and more
Healthy Line Inframat Pro 30 minutes $75
Heat therapy device filled with natural gemstones.
Detox Effortlessly
Sweat out harmful toxins while releasing endorphins that act as natural pain killers.
Relax Your Body
Soft penetrating far-infrared heat provide relief from agonizing aches and pains.
Rewarding Sleep 
Fall asleep easier and deeper as your body gets relief from disruptive sleep patterns.
Overall Wellness Enhancement 
Conveniently strengthen and restore your body from the inside – out.
Ion Detoxification Foot Bath 30 min $60
Great for Detox, Weight Loss, and Skin Purification